2017 JVC New Year Party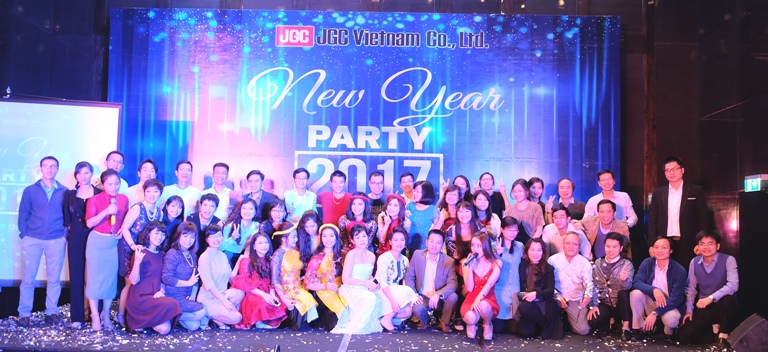 Coming with the footprint of spring, JVC New Year Party has been organized on 13th January 2017 at JW Marriott Hotel.
All together, JVC members have been reminded with memorable moments of the year 2016. Message from Management board is an appreciation for efforts of the whole company and our business direction in the future. The Party is also an opportunity for company talents with Paper fashion show, singing and guitar performances to shine. Furthermore, it is the first time Employee Excellence Award has been granted to 4 outstanding employees from Piping, Process and Electrical Department to celebrate their great contributions to the development of JGC Vietnam. Last but not least, the second and the third runner in 2016 Compliance Poster contest have been announced to appreciate their distinguished designs.
As the most expected event of the year, 2017 New Year Party has been a remark in every participant's heart. Wish JGC Vietnam a new year with new developments and prosperity, happiness as well as luckiness to all of its members!