2017 JVC Football Championship
As one of annual exciting team building activities, JVC Football Championship helps expand and strengthen the collaboration across teams more and more. This year, JVC Football Championship has been organized on Sunday 5th November.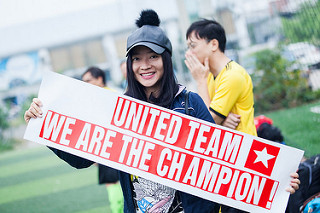 Cheer leaders has been worried for a while when a little rain had fallen at the first match; however, players have been strongly supported when the sun suddenly came. Piping department, with strong determination and young team, has been the first runner. Impressively achieving the second prize, Electrical football team has overcome 4 fierce grounds simultaneously with only 7 players in total but no injury. The third prize belongs to Instrumentation & Control and Civil department team. The football league has witnessed active participations of Japanese players as well as cute kid cheering team who brought an excited atmosphere to this year championship.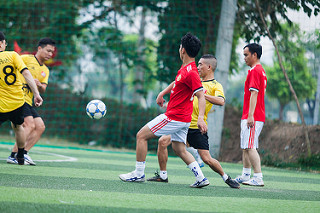 2017 Football competition has proved that it is the most expected event of the year in JGC Vietnam that tighten our teamwork and boost up sport spirit. Hope that the next championship will continuously receive considerable encouragements like this year's.