Yearly Job-fairs at Universities

Targeted at developing a talented and passionate range of fresh engineers, JGC Vietnam has prepared for job-fairs at Universities in Hanoi and Da Nang to open career opportunities for new graduates from March to May annually. For example, Hanoi University of Science & Technology, Hanoi University of Mining & Geology, Water Resources University and Da Nang University of Technology.

At our job fairs, you will find out information concerning JGC Vietnam's business, working environment, people and recruitment procedure to decide whether you fit with our working environment. Besides, you will have chances to talk directly with our Department managers to know more about the job and the working condition after the job fairs.

If you would like to pave the way to your career success with JGC Vietnam, please be kindly advised that we start receiving your resume yearly from March to August for the positions of Process Engineer, Civil Engineer, Piping Engineer, Project Engineer, Electrical Engineer and Instrumentation & Control Engineer.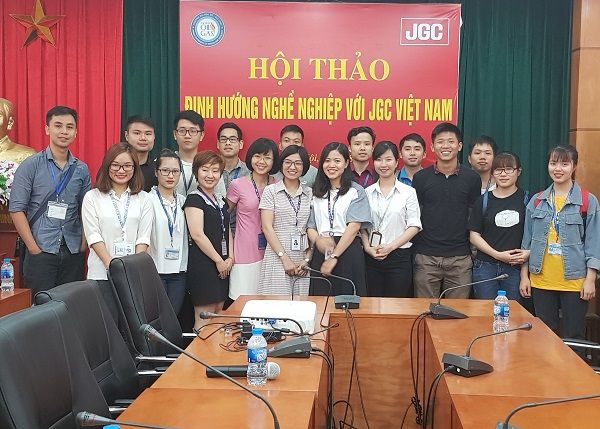 Career Orientation at Hanoi University of Mining & Geology 2019
Freshmen staffs at JGC Vietnam