Career Development Opportunities
At JGC Vietnam, career development is one of our priorities. Targeted on providing our employee with not only engineering basis but also soft skill and foreign language, our training programs includes:
1. Technical training program: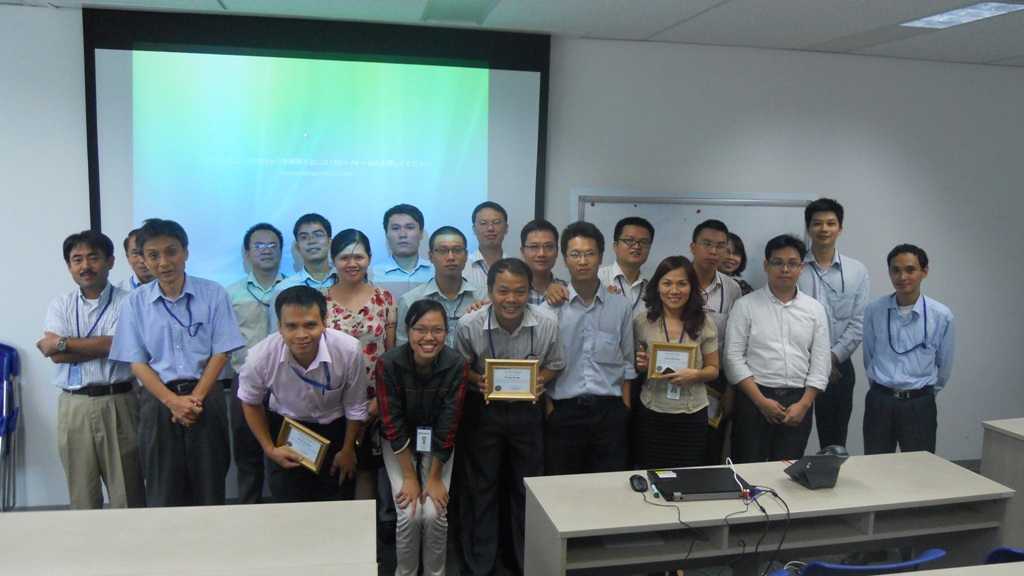 Workshop, Basic Engineering Courses, E-learning

On-the-job-training at domestic or overseas projects

Specific programs of departments for their freshmen
2. Soft skill training program:

Effective Reporting skill – focusing on both verbal and written report which develops your logical thinking for a better reporting at work

Advanced reporting skill – focusing on written report and helping you to be more structural when writing a report

Basic Business Manner – the course is provided to all new comers and helps them to understand better the basic business manner the company expects you to have

Leadership and Management program – the course is provided to leaders and higher levels to support them in their leadership role for a better team building and management

Other tentative programs: Effective Presentation skill, Leadership Communication skill, and Emailing Etiquette.
3. Language training program:
Regular TOIEC Tests: 3 times per year we organize TOEIC tests for our members to encourage them to develop their English skills

English Grammar and Writing Course: the course helps improve the English Grammar & Writing of our engineers by equipping them with essential grammatical points and practicing writing with different writing topics.

Business English Writing and Communication Course: the course has been designed to innovate the English writing skills of our learners such as how to structure their writing logically in any circumstances when writing e-mails, facsimile, reports or MOM.

English Speaking Club: the club is opened by HR team and their voluntary to be material designer and facilitators of the club. Purpose of the club is to both support our engineers in strengthening their basic English skill and enhance teamwork & cooperation among members.
Japanese class: the training is conducted by one of our Japanese Managers who is our voluntarily teacher and material designer: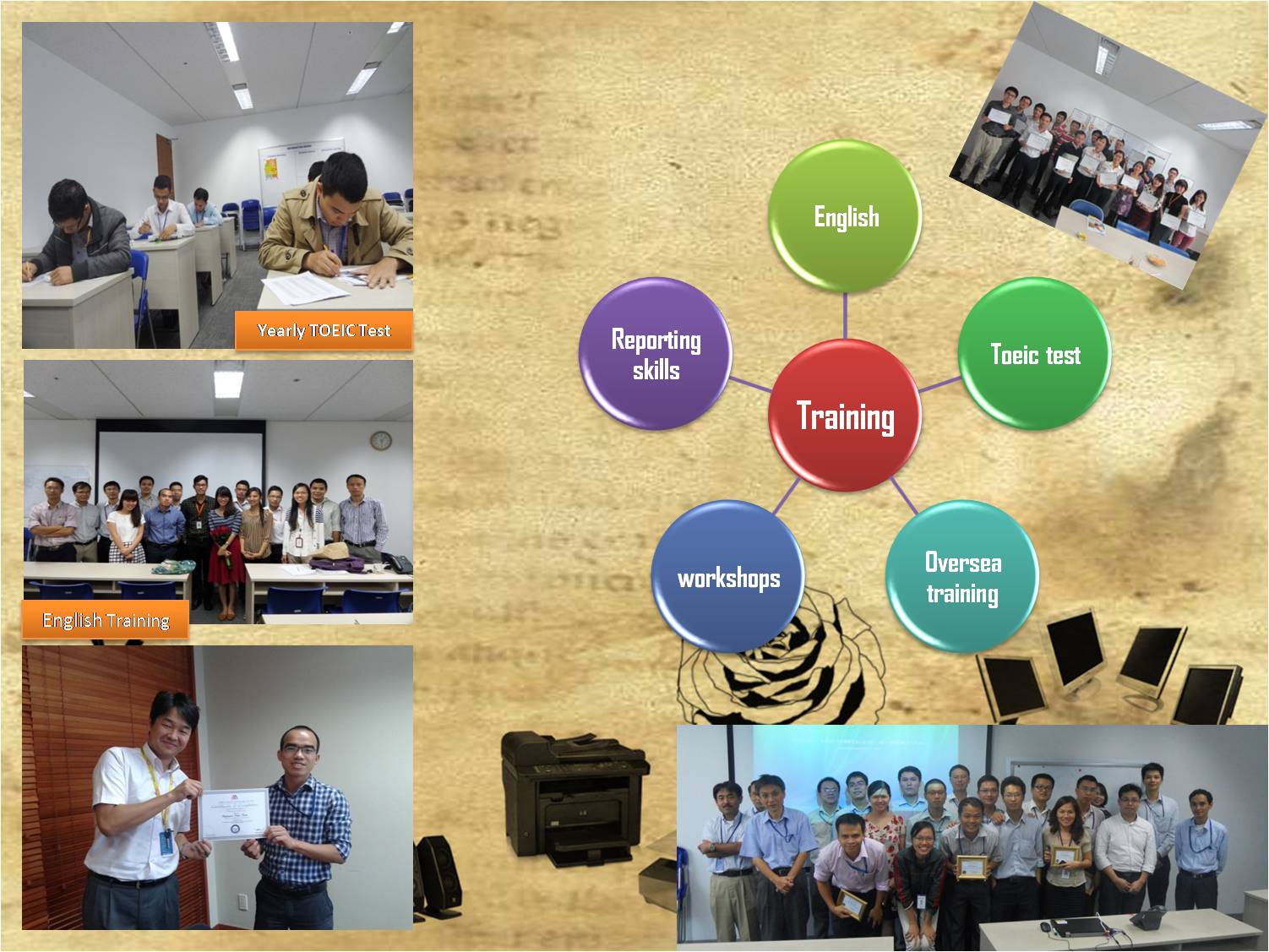 Our Japanese class